Marian and I showed off our prowess to ourselves today; we fixed the broken dryer, did every catbox in the house, and generally kicked some productive butt. Amazing what we can accomplish around the house when the car is in the shop.
My car, Suki, has a brand new shiny muffler and exhaust pipe. Not only is her roar down to a purr, but the kids have declared that we need to either clean the underside of the car or speed up the dirtying of the new parts so that Suki will match herself again.
I got a call that my new glasses were in, and rushed over after dinner to pick them up. Unfortunately, they've misplaced one of the new pairs, so I came home with just the black ones. (I'll get pictures of the others when they come in.)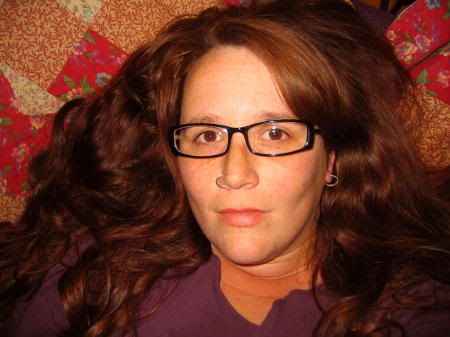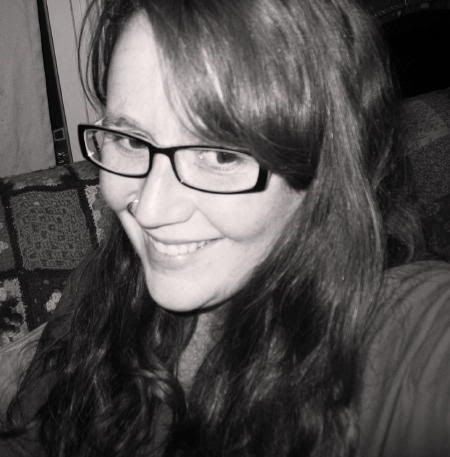 Do I look funky, sophisticated, and Sapphic? If so, these glasses are miracle workers, because I actually feel nauseous, dizzy, and headachey. It's been nearly 8 years since I exerienced the effects of new glasses and a new prescription. Yowza.
Happy full moon. Left the kids out of this evening's ritual and enjoyed my solitude and clear vision. I wish the camera could even begin to capture the beauty of the evening.