Moby (my mom) made the kids new hats. M has been walking around in hers today. Isn't she cute? Those braids are going on 5 days now. Labor of love, I tell ya.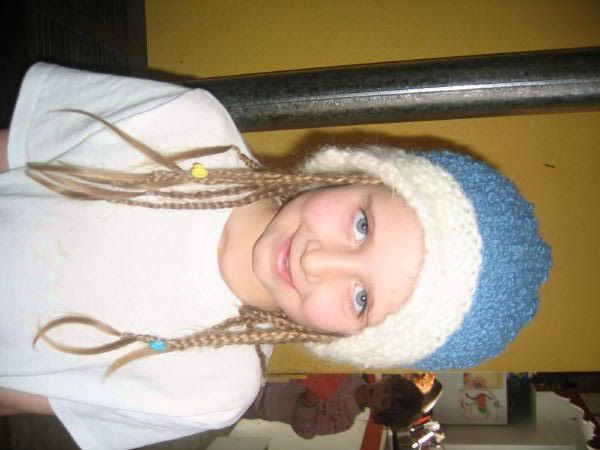 The ice skater.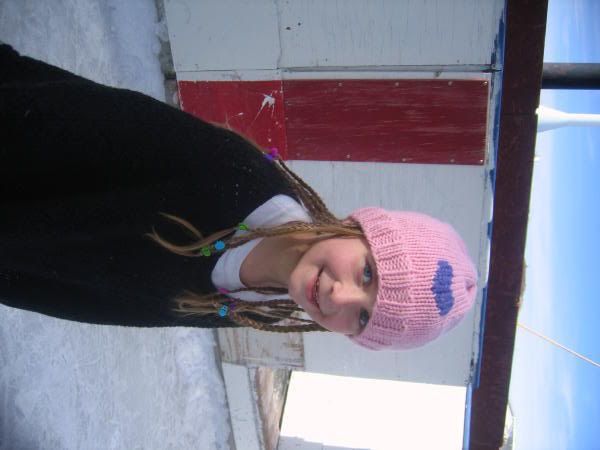 |
L's hat is now one of his most prized possessions and I just love him in it! This was also his first time ice skating and he did just fabulous!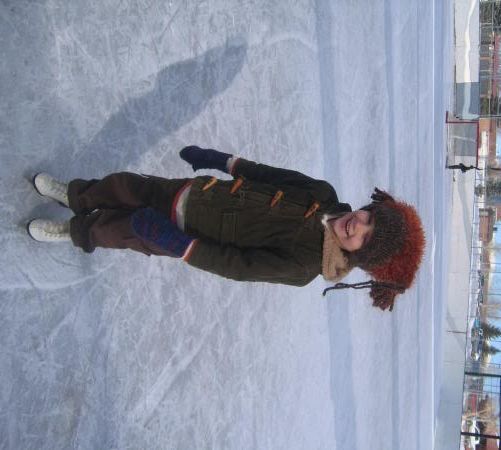 With some help from big sis.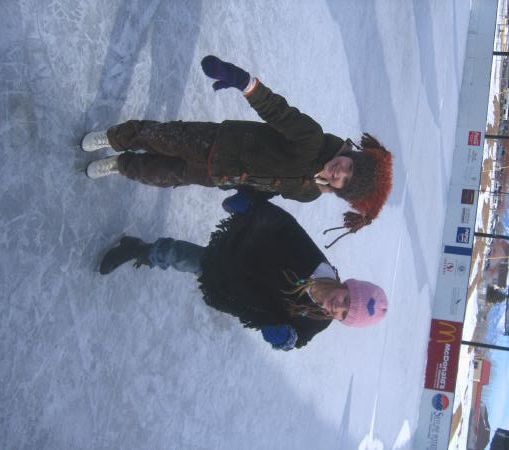 Big sis trying not to get pulled over by little bro.
S had her first skating, too, and did very well, but I don't have pictures of her on the ice. She loves her Moby hat!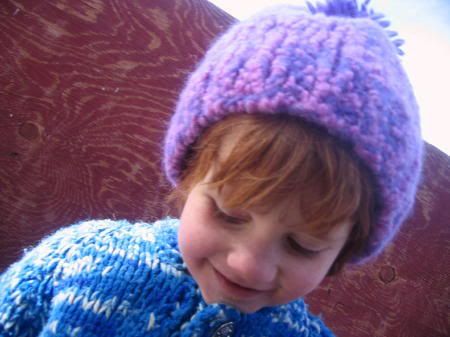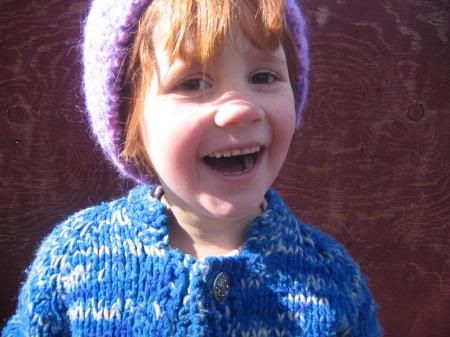 My camera takes only brief videos and I thought it would cut off before it did. But here is Marian skating. Let's see if this works.