The kids and I spontaneously made boats today. L's and S's are sailboats made from non-tupperware, tea lights holding skewer masts, and paper sails.
M got really into hers and made an aluminum 3-bench canoe with two double oars. She's fashioning the second double oar in this pic.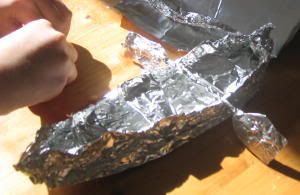 All the boats floated, and the kids were thrilled!